> RPFHA > Home
UPCOMING EVENT - Toby Ryan's 200th Birthday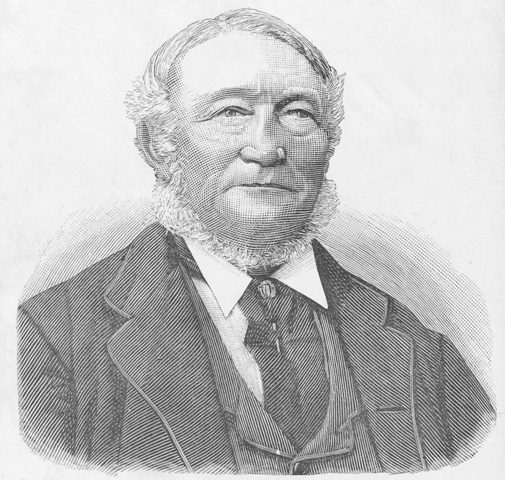 The Nepean Family History Society are having a celebration in honour of Toby Ryan's 200th birthday.
He was Anthony & Elizabeth's grandson through Mary Rope.
Toby played a significant role in the development of Penrith, and it is wonderful that the district has not forgotten his contributions. He built Emu Hall and the first 2 bridges across the Nepean, and he served as the local member for many years. Penrith Library is digitizing the 1982 facsimile edition of his 1894 book,
Reminiscences of Australia.
The Nepean Family History Society are launching this on Saturday 3rd Feb 2018, at the Old School Residence, GWH (off Lawson St), Emu Plains. The digital copy will be available on a USB stick from the NFHS from Feb 2018. To purchase this item please contact them direct through their website:-
Nepean Family History Society
❀
Next Meeting
230th Reunion on 19th May 2018 See Newsletter or Contact Us for details.
❀
See Newsletter or
FACEBOOK
for details.Please send a message if you want to join the group.
The Rope-Pulley Family Heritage Association is a group of descendants from the two First Fleeters: Anthony Rope and Elizabeth Pulley.
Its aims are :
| | |
| --- | --- |
| ♐ | to be a central focal point for research into the descendants of First Fleet Convicts : Anthony Rope and Elizabeth Pulley |
| ♐ | to consolidate information from the family lines and to share stories about our Australian heritage |
| ♐ | to preserve family archives and heritage items where possible |
You can read about Anthony & Elizabeths' lives on the Convicts and Farmers pages. Together they had 8 children, 6 of whom had families. The stories of these children have been included on the pages of this site.
Use the Family Lines Menu Item, to choose individual lines for general information and the database co-ordinators.
Use the Family Trees Menu Item, to choose a family tree to search OR click the Master Surname List if you want to check if your ancestors were part of this family.
Membership is $15 per year to any descendant of Anthony & Elizabeth. We are a Not-For-Profit Assoc. Members receive quarterly newsletters and are welcome to attend meetings. See the Contact Us page to find out how to join.
PHOTOS
We would like to collect a central repository of family photos that can be accessed by all members of our group. So if you have pictures of the older generations then please contact us. Many thanks to those who have sent some in already.